Eco Theater takes 'The Birds' to great heights
by: by Mark Lord, Qboro Contributor
"The insanity which is collective creation," a phrase used by Aaron Gonzalez, the vastly talented director of
The Birds
, best describes the play which is the latest experimental offering from the 9Thirty Theatre Company, now showing at the Greek Cultural Center in Astoria. Featuring a cast of six energetic, hard-working and versatile performers, the play, loosely adapted from the work of the same title written by Aristophanes over 2,000 years ago, proves, perhaps more than any other theatrical undertaking one is likely to see, that ingenuity in the right hands trumps a large budget in the wrong hands any day.
It is the troupe's objective to be ecologically sound by reinventing its performances in a wholly environmentally friendly manner, utilizing only non-toxic found, repurposed, recycled, donated or green materials. Yes, the entire production is made from scraps found on the streets of New York. Empty toilet paper rolls, CDs (sans their jewel cases) and a vacuum cleaner hose are among the many familiar items utilized on stage. These and dozens of other sundry tidbits become the set and costumes. Add some simple lighting, a few sound effects and a half-dozen quick-change artists, and you've got the makings of a fun-filled evening.
But this company is not only about fun. Artistic Director Jeff Burroughs, a young man who grew up on a farm in Michigan, arrived in New York in 2006 and, almost immediately, said he noticed "an unconscious disconnect with nature." Citing the recent massive oil spill, regulators who turn their heads from pesticides in food products and "a continued lack of support for our ecological and cultural lives," he urges audiences at his group's plays to "get involved and take action by educating ourselves, contacting our local officials and finding a way to serve our community." The current production is an ideal vehicle to promote Burroughs' commitment to "raising awareness about ecological issues through the arts." The play itself, as well as the multiple displays in the lobby, call attention to the plight of endangered species of birds. Set in a landfill and inhabited by half-puppet, half-man trash art creations, the play finds its protagonist, Pisthetaerus, an ordinary Athenian, setting out with his friend Euelpides to escape the hustle and bustle of congested city life.They are tired of the law courts, politics, false oracles and military antics of their fellow citizens.They resolve to seek out a place where they can spend the rest of their days in peace and tranquility. "It's funny how something written in 414 BC is so relevant today," said Burroughs of the play."Who doesn't want to fly away to escape all the noise, high unemployment rates, political scandal and years in a failed war that cost about 705 billion dollars?"
Pisthetaerus prevails by defeating his enemies through their own greed and sets out to build a utopian society. Bringing the character to life is Eric Sutton, who dominates the proceedings with a strong presence, resonant voice and an abundance of comic and dramatic flair. Patrick Bonck plays his sidekick, Euelpides, as well as several other roles, with obvious relish. In fact, the entire company, which includes Matthew Jellison, Freddie Bennett, Nicole Hodges, and Kim Ramirez - all of whom play multiple roles convincingly - appears to be performing far from the lights of Broadway simply for the sheer love of the craft. Gonzalez has molded the cast into a finely tuned ensemble and maintains a breakneck speed throughout.His own set design is clever, as is the work of costume designer, Dana Du Bouis and puppet designer Lillian Clements. "The Birds" is this season's final production from the company, which was named for the exact time, on Dec. 27, 2007, when Burroughs first had the idea of creating "eco-theater." Today, the company claims to be the first arts organization dedicated to encouraging writers, artists and designers to explore today's pressing ecological issues through the medium. "The Birds" will not be everyone's cup of tea, but it has been made accessible for general audiences.Prior knowledge of the play should, however, prove useful.
Original Article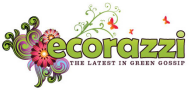 NYC Eco Theater Company Holds Benefit To Raise Money For Gulf Coast Animals

"...Here in New York City we have commercial theater, experimental theater, really bad theater...but who knew we also have green theater, too!? We happen to think they're pretty darn neat. By having the environment serve as a character, theme, or the plot of their shows, 9Thirty seeks to raise awareness and take action on pressing environmental issues..."After the oil spill I found myself feeling helpless about what I could do to make a difference," says artistic director Jeff Burroughs. "As of June 1st 658 birds, 279 turtles, and 36 mammals have been found dead. So I created an avenue to DO something! I contacted Tri-State Bird Rescue to put together a benefit..."
Full Article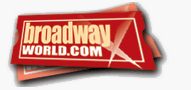 Rebecca Naomi Jones Set For 'The Birds' To Save Birds'

"...Rebecca Naomi Jones, currently starring in American Idiot, will join fellow 9Thirty Artistic Ensemble members in a truncated reading of the play The Brown Pelican by George Sklar... As one of the country's first eco-theaters, 9TTC offers a platform for the expression of raw and vibrant talent while showcasing the intersection of environmental and artistic ideas, projects, and causes..."
Full Article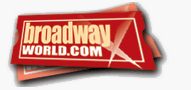 Don't Cut Yourself on the sharp edges

by: BBW's Michael Roderick
"...9Thirty Theatre Company who recently presented a reading series of potential choices for their upcoming season called "The How it could be plays". The evening ranged from startling dramas about racism to Tom Cruise initiating the apocalypse. All of the works addressed the idea of what our future could be and some hit incredibly close to home revealing truths about our society that most would try and keep buried. 9-Thirty is to be commended for tackling a series of plays that address these issues no matter how serious or comical. The evening introduced a host of new playwrights whose work was culled from a large submission pool and featured some incredibly talented performers and directors. They will next be presenting Earth Movements which is described as "Earth Movements 2.0. 9 Pieces to Save the Planet in Celebration of Earth Week. No dialogue, no text, but a message coded in movement with music. One song, one story: Earth Movements." As can be seen, 9Thirty is pushing to the edge with our perception of the earth and even blending performance styles..."
Full Article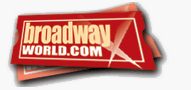 9Thirty Theatre Company Presents "The How It Could Be" Plays

"...9Thirty Theatre Company (Jeff Burroughs, Founder & Artistic Director) announces THE "HOW IT COULD BE" PLAYS, an ECO PLAY COMPETITION will run March 27 @ 8pm at The Bridge Theatre located at 244 W 54th St., 12th Floor, NYC 10019.
THE "HOW IT COULD BE" PLAYS will present readings of four thirty-minute eco plays; At the end, audience members will be able to cast their vote for which play will be a part of our 2010-2011 Season. The company is committed to bringing eco-art and sustainable thinking to New York City as part of their 2009-2010 season: Earth In Translation..."
Full Article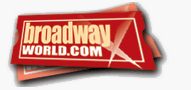 Top 10 theatre companies to watch in 2010

by: BBW's Michael Roderick
"...9Thirty Theatre Company- A company that focuses on the environment. 9 Thirty is one of the first Green companies ever to come on to the Indie scene and with an extremely talented group of playwrights as well as playwrights like Craig Lucas on the advisory board, they are turning out some great work. The mission reads: "9Thirty Theatre Company's mission is to cultivate creativity and artists as we work towards viable solutions for a sustainable future" and cultivate they have, with some of the most creative ways of exploring texts and helping the environment as they do it, this is a company that is well on their way. Look for a new interpretation of a Midsummer Night's Dream that will challenge concepts of fairies and more."
Full Article





The Eco-Friendly Theatre of the Future

Published April, 2009, (pgs. 8-11)
by: Mike Lawler
"An ecologically responsible theatre is one that does more with less," explains ...9Thirty Theatre Company in New York City, one of the only companies in the country to be founded on the principle of green theatre practices. Encouraging artists to explore using recycled and found materials can save money and our country's dwindling natural resources," ...[9Thirty] also advocates partnerships with other green businesses that can both provide for the theatre and give audience members greener choices. "We are able to provide our patrons with green concessions which they may then choose to purchase in their home or business lives,"..."But eco-responsible theatres should also take an active role in the environmental issues facing their local communities."
Full Article
or find it at a magazine shop near you.

A Fresh Assortment Review
"During Earth Week, I went to the 9Thirty Theatre Company, which is proudly green, and "one of the country's first eco-theaters." All props are recycled, including objects found on the streets of New York. Even their theater space, at 210 Front Street at the South Street Seaport, is recycled: It was a Liz Claiborne that went out-of-business, and General Growth Properties, which owns the place, is allowing 9TTC to use it.
Fresh Assortment was the collective title for the troupe's four one-act plays "that explore humans and their relationship with the environment." The second and fourth each had a nifty premise. Barbara Kingsley's Living in the Blue Zone had Darsi visit her friend Janet, whom she hadn't seen in four years. In that time, though, Janet has gone so green that Elphaba would look as white as Glinda. Darsi can't believe all the inconveniences she must endure, down to a solar-powered shower that may not offer very hot water if the sun isn't shining brightly. The other winner was Michael Anderson's uproarious Mr. Sasquatch Goes to Washington. Don't call the hirsute title character "Bigfoot," for that would be as offensive as calling an Inuit by the "E-word" (Eskimo). He's in the nation's capital to lobby for his environmental rights, but runs into a thoroughly phony, fast-talking, pseudo-endearing female government official. In that role, Rebecca Naomi Jones did a hilarious, spot-on Sarah Plain imitation. But director Isaac Klein got every other laugh from the very funny script, too. I won't wait till the next Earth Week to visit a 9Thirty Theater Company production."





A Fresh Assortment Brings Eco Theatre to the South Street Seaport April 22

"...9Thirty Theatre Company's eco festival of stage works,
A Fresh Assortment
, kicks off at the South Street Seaport April 22.
The theatre company, which devotes its programming to works that inspire sustainable living and environmentally aware art, presents Assortment as the first production of its year-long residency at the Seaport. Performances continue through April 25..."

Full Article





9Thirty Theatre Company Presents Eco Plays in NYC

"...New York City's 9Thirty Theatre Company dubs itself one of the country's first "eco-theaters." In founding artistic director Jeff Burroughs' own words, 9thirty's mission is to "cultivate creativity and artists as we work towards viable solutions for a sustainable future."
For the week of April 22 to 25, in celebration of Earth Day, 9Thirty will be presenting A Fresh Assortment, a series of four plays that bring environmental issues-climate change, overpopulation, colony collapse disorder-to life on stage. Take a peek below the fold to see what the performance troupe, which uses salvaged materials and performs outdoors and in abandoned spaces, has in store for the city so nice they named it twice..."

Full Article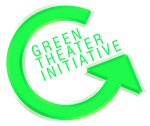 9Thirty Theatre Co: A Fresh Assortment

"...As we at the Initiative often bemoan the paucity of works that deal with climate change and the environment in even a marginal way, we are quite happy to see that the a young theater company in New York City, 9Thirty Theatre Company, will be devoting four nights in April to productions of new plays that it is calling "eco works"...One of the plays, Bailey Williams'
The 10 Billionth Baby
, was presented previously at TCG's 2008 Conference Plenary Session devoted to theaters and the environment..."
Full Article

Casting Announced for A Fresh Assortment Festival of Eco Plays
"...Rebecca Naomi Jones and Ashley Morris will take part in 9Thirty Theatre Company's
A Fresh Assortment
festival of one-act works at the South Street Seaport.
The festival of environmentally conscious works is the first production presented as part of 9Thirty's one-year residency at the Seaport. 9ThirtyTheatre Company, which devotes its programming to works that inspire sustainable living and environmentally aware art, will present four plays as part of the festival, which runs April 22-25.
Announced to appear in the offerings are Rebecca Naomi Jones (Passing Strange, This Beautiful City, Wig Out), Ashley Austin Morris (Die Mommie Die!, "The Electric Company"), Will Rogers (From Up Here), Trevor Vaughn, Freddie Bennett, Jeff Burroughs, Chance Carroll, Nicole Hodges, Holly Pierson, Stacy Salvette and Elizabeth Van Meter..."

Full Article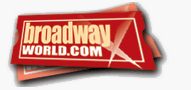 9Thirty Theater's A FRESH ASSORTMENT Plays During Earth Weeks

"...The cast features Rebecca Naomi Jones
(Passing Strange, This Beautiful City)
, Ashley Austin Morris
(Die Mommie Die!, "The Electric Company")
, and Will Rogers
(From Up Here, Columbinus)
...[to perform in] The 10 Billionthe Baby...presented at TCG's 2008 Convention Plenary Session: Theatre and the Environment, moderated by Pulitzer Prize- winning playwright Paula Vogel, LIVING IN THE BLUE ZONE, COLLAPSE, & MR. SASQUATCH GOES TO WASHINGTON