Gerald Freedman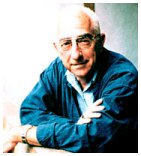 Obie Award-winner and first American director invited to direct at the Globe Theatre, London, England. Regarded nationally for productions of classic drama, musicals, operas, new plays and television. Served as leading director of Joseph Papp's New York Shakespeare Festival from 1960-71 – the last fours years as artistic director. Co-artistic director of John Houseman's The Acting Company from 1974-77, and artistic director of the American Shakespeare Theatre during 1978-79. Artistic director of the Great Lakes Theater Festival in Cleveland, Ohio, from 1985-1997. Has staged 26 of Shakespeare's plays, along with dozens of other world classics. Directed celebrated actors such as Olympia Dukakis, James Earl Jones, Stacy Keach, Julie Harris, Charles Durning, Sam Waterston, Patti Lupone, Mandy Patinkin, Jean Stapleton, William Hurt, Carroll O'Connor and Kevin Kline. Made theatre history with his off-Broadway premiere of the landmark rock musical "Hair," which opened the Public Theatre in 1967. Broadway direction includes "The Robber Bridegroom"; "The Grand Tour" with Joel Grey; the revival of "West Side Story," co-directed with Jerome Robbins; the premiere of Arthur Miller's "The Creation of the World and Other Business"; and Shaw's "Mrs. Warren's Profession" with Lynn Redgrave and Edward Herrmann. Productions for the Great Lakes Theater Festival include Shakespeare's "King Lear" (with Hal Holbrook), which went to the Roundabout Theatre in New York City. Directed opera productions for the Opera Society of Washington (Kennedy Center), the San Francisco Opera Company, and New York City Opera. For New York City Opera, directed revivals of "Brigadoon" and "South Pacific." Before coming to the School of the Arts, taught at Yale and The Juilliard School. A native of Lorain, Ohio, he received both his B.S. and his M.A. (summa cum laude) from Northwestern University. Trained for the stage with Alvina Krause, voice teacher Emmy Joseph and at the Actors Studio. Serves on the Kennedy Center New Play Committee and is a member of the College of Fellows of the American Theatre. Participant in the Oomoto Institute, Kameoka, Japan.
Craig Lucas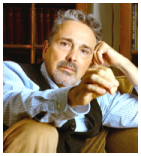 Mr. Lucas is a playwright, screenwriter, theatre director, musical actor, and film director. He is currently Associate Artistic Director at the Intiman Theatre in Seattle. In 1973, Lucas left Boston University with a Bachelor of Arts in theatre and creative writing. While in New York he performed in the Broadway musicals Shenandoah, On the Twentieth Century, and Sweeney Todd. In 1991, he rewrote his play Missing Persons. While working on Missing Persons, the two developed a musical revue called Marry Me a Little. Lucas wrote The Singing Forest and The Dying Gaul, the latter of which was made into a film that Lucas also directed. Lucas also authored the book for the musical The Light in the Piazza, and directed the world premiere at the Intiman Theater in Seattle. The Lincoln Center production, directed by Bartlett Sher garnered him a Tony Award nomination. Lucas has also directed classic plays such as Loot. While some critics have divided his work into gay plays (Blue Window, Longtime Companion) and straight plays (Reckless, Three Postcards, Prelude to a Kiss), Lucas has always written about human problems in a universal manner. He directed Birds of America, a film with Matthew Perry and Hillary Swank in 2007. In 2001 Lucas received an OBIE Award for his direction of Harry Kondoleon's Saved or Destroyed at the Rattlestick Theater. He won the 2003 New York Film Critics Circle Award for Best Screenplay for The Secret Lives of Dentists. His Small Tragedy was awarded an Obie as Best American Play in 2004. Lucas's other awards include the Excellence in Literature Award from the American Academy of Arts and Sciences; the PEN/Laura Pels Mid-Career Achievement Award; and Outer Critics Circle, L.A. Drama Critics Circle, Drama-Logue and Lambda Literary Awards. He has also received a Tony Award nomination (for the book of Light in the Piazza). Fellowships include those from the Guggenheim and Rockefeller Foundations, the National Endowment for the Arts, and the Pew Charitable Trusts. Perhaps most notably, he was nominated for the Pulitzer Prize for Drama for his plays Prelude to a Kiss and The Dying Gaul.
Anthony Rapp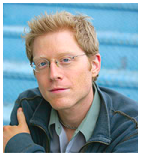 Mr. Rapp is an actor, writer and musician. His favorite roles include: the Broadway productions Precious Sons (for which he received an Outer Critics Circle Award), Six Degrees of Separation, and the revival of You're a Good Man, Charlie Brown; the films Adventures in Babysitting, School Ties, Dazed and Confused, Six Degrees of Separation, David Searching, Man of the Century, Road Trip, A Beautiful Mind, Open House, Winter Passing, Danny Roane: First Time Director, and Scaring the Fish; and the television shows "The X-Files", "Law & Order: Special Victims Unit", and "Kidnapped". But above all else, he's best known for creating the role of Mark Cohen in Jonathan Larson's landmark rock opera Rent. He took the show from Off-Broadway to Broadway to Chicago to London, and finally reprised his role in the 2005 Sony Pictures feature film. He wrote a book about his experiences on and offstage during the original run of Rent, entitled Without You: a Memoir of Love, Loss, and the Musical Rent, which was released in 2006 by Simon & Schuster and became a national bestseller. He has a band called Albinokid, (having released a solo CD, Look Around, in 2000). He also speaks regularly at colleges and universities around the country, and serves on the board of the non-profit organization Friends in Deed.